We Buy Wide Format Printers and test thousands of used copiers and business copiers every year.
Every year we purchase and test thousands of used copiers and business copiers every year. Because of the number of used copiers, we buy and sell, we can pay you more than what you'd get from the competitors. Unlike a lot of our competitors, we also purchase high or low meter used copiers, as long as they're in great working shape without major damage or defects. If you have a used copier that you'd like to sell for top dollar, contact us today for a used copier quote. We are one of the nation's largest buyers of used copiers and commercial printers. Every year we purchase thousands of used copiers.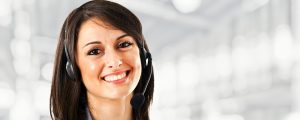 Do you need us to Buy Wide Format Printers but don't know how to do it? All you need to do is call Town Business Center because our used copier professionals have years of experience to insure, you'll get the best copiers for your needs and your budget. Town Business Center has been one of the largest copier buyers in the wholesale copier marketplace for over 35 years. We specialize in getting you the best price for your used copiers. We BUY all major brands, makes and models of used copiers, including We buy used Xerox, Canon, Sharp, Ricoh, and Toshiba copiers, and more. We buy any quality, any meters, and we will handle all of the transaction for you, quickly getting the copiers paid for and picked up at your facility!
After we buy wide format printers the data in that copy machine is destroyed. You can sell your copy machines to Town Business Center with the assurance that your sensitive company data will be destroyed and at the same time getting cash back while knowing we recycled 100% of your copiers! We guarantee that your data will be destroyed before your used copy machine is resold. We use United States Department of Defense approved data destruction software on all our used copy machines before it is resold.
We Buy Wide Format Printers for cash.